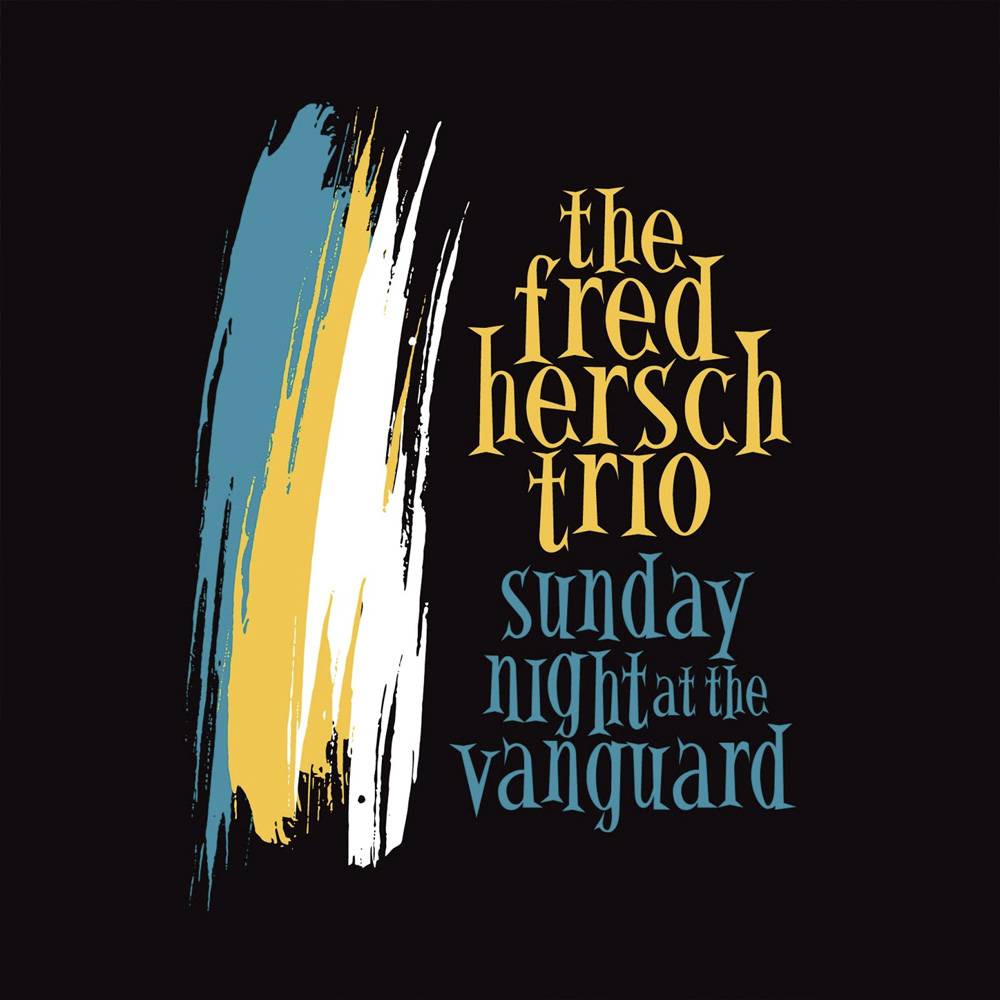 Sunday Night at the Vanguard
Release Date
2016
Record Label
Palmetto Records
Track Listing
1. A Cockeyed Optimist
2. Serpentine
3. The Optimum Thing
4. Calligram
5. Blackwing Palomino
6. For No One
7. Everybody's Song but My Own
8. The Peacocks
9. We See
10. Encore: Valentine
Notes
The Village Vanguard has always held a special place in my heart. From the first time I went there – driving 4 hours down from Boston with some friends to hear Dexter Gordon in his historic return to the US from Europe in 1976 – to the sets that I spent listening to the music from the staircase when I was a young musician with limited funds, it has always represented the ideal, real jazz club experience for me. Over 80 years old, it is indeed the "Carnegie Hall" of jazz clubs and my many years as a sideman there with Joe Henderson, Art Farmer, Charlie Haden, Sam Jones and others were always a thrill. It is also the best place in the world to play with a piano trio. The acoustics allow you to play whisper-soft yet the sound magically fills the room – and the audience is really "there" with the musicians in a very intimate and engaged way with very little amplification.
This recording almost didn't happen. I was on-again, off-again about doing this, my fourth, recording at the Vanguard. And it wasn't until I came in for our sound check at 5pm on Tuesday that I decided to assemble the recording team for Friday through Sunday. I just had a feeling that I can't explain – that some special music was going to happen.
This trio has been together for about seven years and this is our fourth project together – and our second one recorded live at the Village Vanguard. John and Eric and I have developed a distinctive sound and a high level of trust that allows us to play a wide range of material with both respect and creativity. We are all very sensitive to sound, individually and as a unit – and it is my continuing joy to make music with them.
What you have here is the entire first set (with two additions from the second set) in the order we played them that Sunday evening in March of 2016. I could tell by the first notes of A Cockeyed Optimist that we were "in the zone"– and I feel that we stayed there for the entire set. We captured lightning in a bottle in a way that is almost impossible to get in a studio. We are pleased to share with you the results of this very special evening. – Fred Hersch
Many Thanks To: John and Eric for everything they bring to the music; Lorraine and Deborah Gordon, Jed Eisenmann and the entire staff of the Village Vanguard for making us feel so welcome for so many years; James Farber and Geoffrey Countryman for capturing our sound; Missi and Robert at Palmetto for their continuing enthusiasm; Ann Braithwaite; Mark Wilder; Dave Darlington; Mike Epstein; Matt Morrell; Rob Leurentop; Vivian Chiu and the Concert Artist Department at Steinway & Sons; Joel Bernache; to the Blackwing Palomino, my favorite pencil; and to all the folks who come out to hear us play and support live jazz in Greenwich Village, NYC.